Glosapalooza is a chance for observers of all sorts to hear the latest from the Great Lakes Observing System, be inspired for what's next, and connect with other water data lovers.
Glosapalooza took place April 25-28 and was made up of four events held in Chicago and virtually:
The schedule allowed attending multiple events to allow our diverse community to mingle and explore the future of lake monitoring and mapping.
April 28 – Afternoon
GLOS Annual Meeting
In-person and virtual
After many, many months of connecting only virtually with much of the GLOS community, we're excited to meet at the 2022 GLOS Annual Meeting.
Whether this will be your first or tenth annual meeting, join us to hear the latest from GLOS staff, board, and IOOS leadership on what we have accomplished in the last year, and where we're heading in the near future.
📍Sable at Navy Pier 900 E Grand Ave, Chicago, IL 60611 (Second Floor)
Consider arriving Wednesday night to attend the Great Lakes Networking Reception by Mazarine Ventures. Glosapalooza registrants do not need to register separately. 
All times in Central Time

Annual Meeting at the Sable Hotel 📍900 E Grand Ave, Downtown Chicago
11 AM | Check-in and Lunch
12 | Welcome
Congresswoman Debbie Dingell (welcome video)
Carl Gouldman, Integrated Ocean Observing System (IOOS)
Gerhard Kuska, MARACOOS and IOOS Association Board Chair
Kelli Paige, GLOS
12:30 | How can we bring the Smart Great Lakes vision to life?
Moderator: Josie Quintrell, IOOS Association
Dean Alonistiotis, Chief of Staff for Commissioner Kimberly Neely Du Buclet, Metropolitan Water Reclamation District of Greater Chicago
Alaina Harkness, Current
Todd Nettesheim, EPA
Mary-Claire Buell, Collective Environmental, Indigenous-led Smart Great Lakes Initiative
Dave Burden, International Joint Commission
1:30 PM | Short Break
1:40 | Where can Smart observing take us?
Moderator: Ana Sirviente, GLOS
Derek Niles, Orange Force Marine: Crowdsourced Bathymetry
Tom Johengen, Cooperative Institute for Great Lakes Research: Coastal Flooding Modeling
Maggie Xenopoulos, University of Trent: Gliders
Todd Miller, University of Wisconsin-Milwaukee: Panther Buoys
Michael Twiss, Clarkson University: REASON Project
2:50 | Long Break
3:15 | What do Smart solutions look like?
What is Seagull? Tim Kearns, Sneha Bhadbhade, Shelby Brunner, Joe Smith, and Linden Brinks, GLOS
Behind the Scenes of Seagull Brian Tol and Daniel Luyk, SpinDance | Nate Smith, Kate Geschwendt, and Hayley Lerg, DIG
The Value of Seagull Derrick Snowden, IOOS | Kelly Knee, RPS | Will Haenni, WWMT News Channel 3 | Carolyn DuBois, Gordon Foundation
(Video) Seagull Stories
Spotter Buoy Stories in the Great Lakes Sebastien Boulay, Sofar Ocean
Seagull Launch and Q&A Kelli Paige and Tim Kearns, GLOS
5:15 | Adjourn
6-9 PM | Launch Party at Offshore Rooftop 📍1000 E Grand Ave, Downtown Chicago Finding Offshore
Join us for appetizers and cocktails as we toast the launch of Seagull!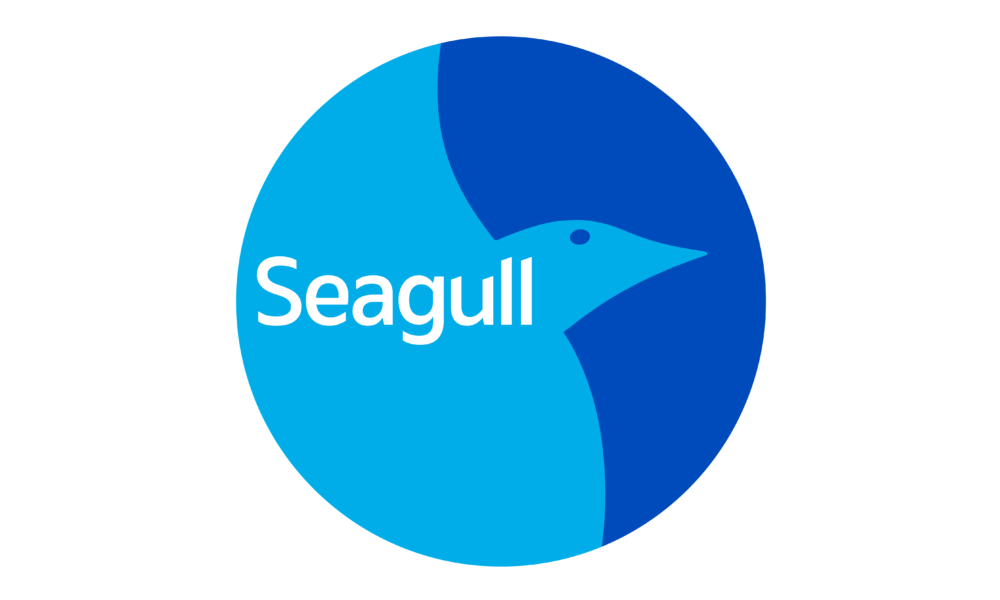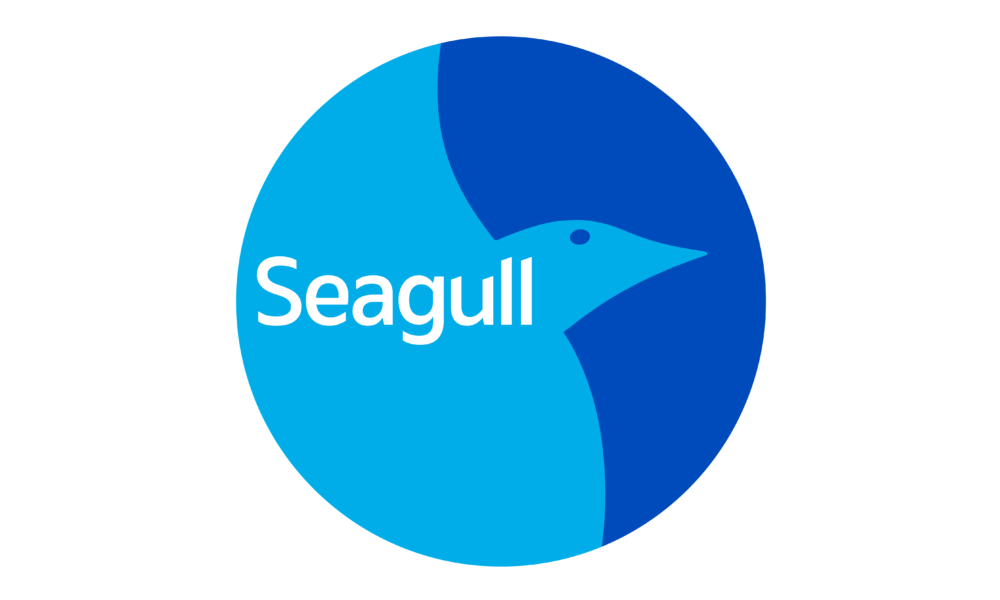 April 28 – Evening
Seagull Launch Party
In-person only
Seagull is about to take flight! Be there as we officially move the Seagull platform from beta to full release, open to the entire region.
Our powerful, cloud-based platform, Seagull reimagines how data becomes information and insights in observers' hands. It brings together data and insights from the region's lake monitoring network in one app so, from boaters to scientists, anyone can understand the water and make smart decisions. Learn more.
Come celebrate the launch and find out how you can connect to and build off of Seagull.
April 27 – All day
Building the Great Map
In-person and virtual (presentations only)
GLOS and Northwestern Michigan College will host a special event on the "Building the Great Map" as part of the Lakebed 2030 conference series, with a focus on bathymetric technology in the Great Lakes.
Participants will have the chance to:
Network with hardware and software companies that are innovating new technology.
Hear about progress on the mission to map the lakes at high-density for the first time.
Check out a showcase of cutting-edge mapping vehicles and technologies on the docks.
Read the report: "Costs and Approaches for Mapping the Great Lakes"
At the Chicago Yacht Club📍400 E. Monroe St., Downtown Chicago
All times in Central Time

BALLROOM
8:00 – 9:00 | Setup, Registration, and Breakfast
9:00 – 5:00 | Bathymetry Technology Showcase
WHARFSIDE
9:30 and 11:30 | Kongsberg sonar in support of benthic habitat mapping in the Great Lakes
10:00 and 11:00 | R2Sonic Multibeam demonstration by R2Sonic
BALLROOM
12:00 – 1:00 | Lunch
1:00 | Opening Remarks
Zdenka Willis, Marine Technology Society
Congresswoman Lisa McClain (invited)
1:30 | Strategic Approaches for Mapping the Great Lakes (Funding, Priorities, Methods) (Panel)
Moderator: Tim Kearns, GLOS
Meredith Westington, NOAA
Zdenka Willis, Marine Technology Society
David Millar, Fugro
Denis Hains, H2i
Hans VanSumeren, Northwestern Michigan College
2:30 | Break
3:00 | Underwater Exploration Technologies for the Great Lakes
Moderator: Peter Esselman, U.S. Geological Survey
Ken Childress, Terradepth
Julien Desrochers, M2 Ocean
Olivia Hughes, Bedrock Ocean Exploration
Brian Connon, Saildrone
4:00 | Illuminated and Informed: Data to Insights (Panel)
Moderator: Stephanie Gandulla, NOAA Thunder Bay National Marine Sanctuary
Tami Francksen, Teledyne CARIS
Nazila Merati, NOAA
Linden Brinks, GLOS
Mary-Claire Buell, Collective Environmental
Brenden St John, Voyis
5:00 | Wrap-up & Next Steps Planning
Tim Kearns, GLOS
5:15  | End
Rock Bottom Restaurant and Brewery📍1 W Grand Ave, Downtown Chicago
5:30 | Networking Reception hosted by Mazarine Ventures Glosapalooza registrants do not need to register separately for this reception.

April 25 (afternoon) through April 28 (morning)
IOOS Code Sprint
In-person and virtual
Join in with dozens of other researchers, computer engineers, and developers to hear presentations and break up into small groups for focused work on a variety of data management projects that will impact the entire Integrated Ocean Observing System (IOOS) community.
At the first Code Sprint in October of 2019, over 45 participants representing IOOS regional associations, partners, vendors, and other "friends of IOOS" from the US, Canada, and beyond came together in Ann Arbor, MI to tackle some tough ocean and Great Lake data management problems and develop some new tools and capabilities.
This event is invite-only, but if you are interested in attending please do reach out to Mathew Biddle (IOOS).
Sprint tracks will be posted here soon.
📍The Pendry Chicago 230 Michigan Ave, Chicago, IL 60601 (Fourth Floor)
Glosapalooza is for everyone, especially if you:
See you at Glosapalooza!
Each event will be at a different location near the beautiful Chicago waterfront.
– Code Sprint @ the Pendry Hotel
– Building the Great Map @ the Chicago Yacht Club
– Annual Meeting @ the Sable Hotel
– Seagull Launch Party @ Offshore Rooftop and Bar
Booking Hotels
For those attending multiple events at Glosapalooza, we recommend booking at the Pendry Hotel where the IOOS Code Sprint will be hosted. The Pendry is conveniently located between Navy Pier and the Chicago Yacht Club, making it an easy 5-10min Uber ride to the other meeting locations. Book using this link by Monday, April 23.
For those only attending the events on Thursday, April 28, we recommend booking at the Sable Hotel at Navy Pier. Reservations by phone: Call (888) 324-8147 and provide the Group Code "GLOS" in order for the Agent to identify the block. Book using this link by 12 midnight on Wednesday, April 13.
Attendee Info
We're looking forward to seeing you at Glosapalooza! Here are some details to know before you arrive.
Lanyards: To reduce waste, this is a BYOL "Bring Your Own Lanyard" event. Please pack your favorite, and we'll supply nametags (and lanyards for anyone who forgets).
Parking: Parking in downtown Chicago can be tricky. Here are some tips. To skip the trouble, most of GLOS staff is taking Amtrak.

Valet parking at the Pendry: $74.00 total, per car per night.
Valet parking at the Sable: $69 for overnight with in-and-out privileges (or the prevailing rate).
Covered self-parking, without in-and-out privileges, is available in Navy Pier's parking areas for $53.00 for overnight parking (or the prevailing rate).
Or, consider using SpotHero.
Dress Code: It's been a while, eh? Dress comfortably, somewhere in the neighborhood of business casual.
Food Provided: Food will be provided at all Glosapalooza events.
Code Sprint: breakfast, lunch, and snacks
Building the Great Map: breakfast and lunch
GLOS Annual Meeting: lunch
Wednesday Night Reception Hosted by Mazarine Ventures: appetizers
Seagull Launch Party: heavy appetizers
COVID Policy
We will do everything we can to ensure a safe and comfortable experience for in-person attendees, including abiding by the requirements and guidance from the CDC and City of Chicago.
GLOS will provide an extra mask and hand sanitizer station. Microphones will be disinfected between sessions.
As the event approaches and the situation evolves, GLOS staff will email registrants with updates.
In-person registration closed April 18
NOAA Employee and Congress Registration
If you are from a congressional office or are a NOAA employee with restrictions for Zoom use and are unable to register for Glosapalooza (in-person or virtual) using the Zoom Event page, please register using the form below.
Otherwise, please register via Zoom for the smoothest experience.